Participate in developing cutting-edge high voltage cables systems for the future
You will join a successful global business and play a key role in the R&D department where we develop tomorrows high voltage sub marine cable systems making it possible to connect national power grids and thus making the energy production more efficient and sustainable.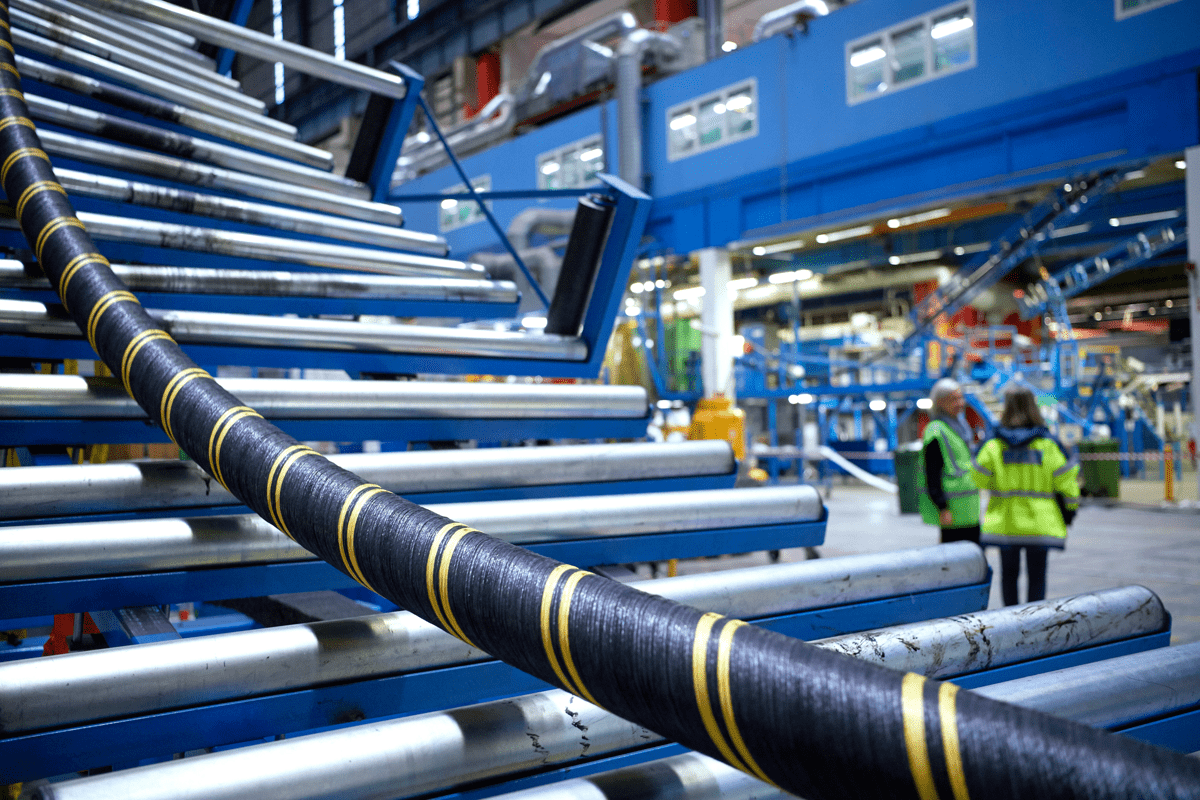 Play a key role as one of two specialists within the process of high end cable jointing
NKT invests heavily within the research and development area and has a pioneering track record with several recent world records such as the recently qualified 640 kV extruded DC cable system.
Main mission for this role is focused on our manufacturing process for the cable jointing operation based on a vulcanization process.  
This is a highly challenging and varying role in a cross-functionall environment, where you will have close collaboration with our production department and with our scientists at our research centre in Västerås. 
Your primary tasks will be: 
• Bring a deeper understanding of the process. 
• Contribute with your material expertise and your process understanding capability to secure a stable and predictable cable jointing process.  
• Create new manufacturing methods and processes and documenting them as manufacturing instructions.    
• Replicating, evaluating, and refining research strategies and approaches and recommending improvements, and testing, customizing, and implementing new methods and procedures.
• Responding to research questions, troubleshooting problems, developing and monitoring ongoing projects and proposing and implementing changes.
• Proposing techniques to improve research quality and team productivity.
Communicative and innovative team player
To succeed, you need to be analytic and be able to take initiatives to find new solutions. You also need a strong focus on details and quality, while organizing and planning your work in a structured way. Since you will support several R&D Projects and collaborate with engineering departments in division, operations, external parties and NKT customers we expect you to have excellent communication skills.

Furthermore, you have the know-how to manage several tasks simultaneously and thrive in a role where you can collaborate with colleagues, white collar as well as blue collar, thus adding value with your technical expertise. 
Additionally, your CV comprises:
• Master's degree in Engineering and it is preferable with specialization in Engineering Physic, Material Physic or Chemistry. 
• Knowledge in polymeric materials is advantageous. 
• Requirements for fluent Swedish and English, written as well as spoken. 
NKT is looking for a highly motivated person that can take ownership of their work and deliver a high quality result according to agreed deadlines. At NKT we want you to thrive in international and fast-moving environments, where you have the opportunity of applying your analytical abilities, practical knowledge, social skills, and integrity.
Position details
Full time, starting date on agreement.
Placement
Karlskrona 
Contact and application
We ask you to send in your application as soon as possible as we handle all applications on an ongoing basis. Please apply before October 31st.
Personality- and Capacity tests may occur in our recruitment process. Please note that due to the GDPR regulations we cannot accept any applications via e-mail.

If you have any questions about your application or our process, please contact 
Annika Zimmerman 0733-60 60 30, annika@engqvistzimmerman.se
Åsa Davidsson 0708-65 23 50, asa@engqvistzimmerman.se
Union representatives:
Sveriges Ingenjörer - Christian Fisch, +46 455 56 380
Unionen - Mikael Hammarin +46 455 75 972
Ledarna - Roger Jönsson, +46 455 55 911

We welcome your application! 

About NKT 
At NKT your skills, ambition and determination will contribute to connecting the world with high quality power cables driving the global transition to renewable energy. Join us and become part of an international organization founded on high ambitions, strong performance and collaboration. We have pioneered the cable industry since 1891, and today we still bring power to life. NKT employs 3.400 and operates globally with headquarter in Brøndby, Denmark. Read more at www.nkt.com
Känner du några som skulle passa ännu bättre? Berätta det för dem.